Chris Bernard is the owner of T3 Fencing Academy and a Safe Sport certified coach. He's also a recreational fencer and dedicated fencing parent. Chris enjoys working with students and takes pride in creating a club environment that fosters teamwork and respect.
Sabre Coach Boris Khurgin was a US National Men's Coach at the 2008 Junior & Cadet World Championships. He is a Master of Sports in Fencing, the highest coaching classification. His coaching career began at the Fencing School of Olympic Reserve in Kharkov, Ukraine. He has also coached at New York Fencers Club and Manhattan Fencing Center, the base of the US Men's Sabre Olympic Team. From 2008 to 2021 Boris was coaching at Island Fencing Academy in Long Island, NY.
Notable Students Alumni:
Dagmara Wozniak – Olympic Games Bronze Medalist, Rio 2016, three times Olympian. National Champion and medalist. Multiple time Junior World Cup Winner, and Grand Prix finalist.
Monika Aksamit –– US National Team member since 2007. Bronze Medalist at Olympic Games in Rio, 2016
Alex Ochocki – US National Team Member. Multiple time Junior Olympic and National Champion. NCAA Champion (Penn State)
Caroline Vloka – US National Team member. Junior World Champion 2006, Silver 2008 in team event. World Cup medalist.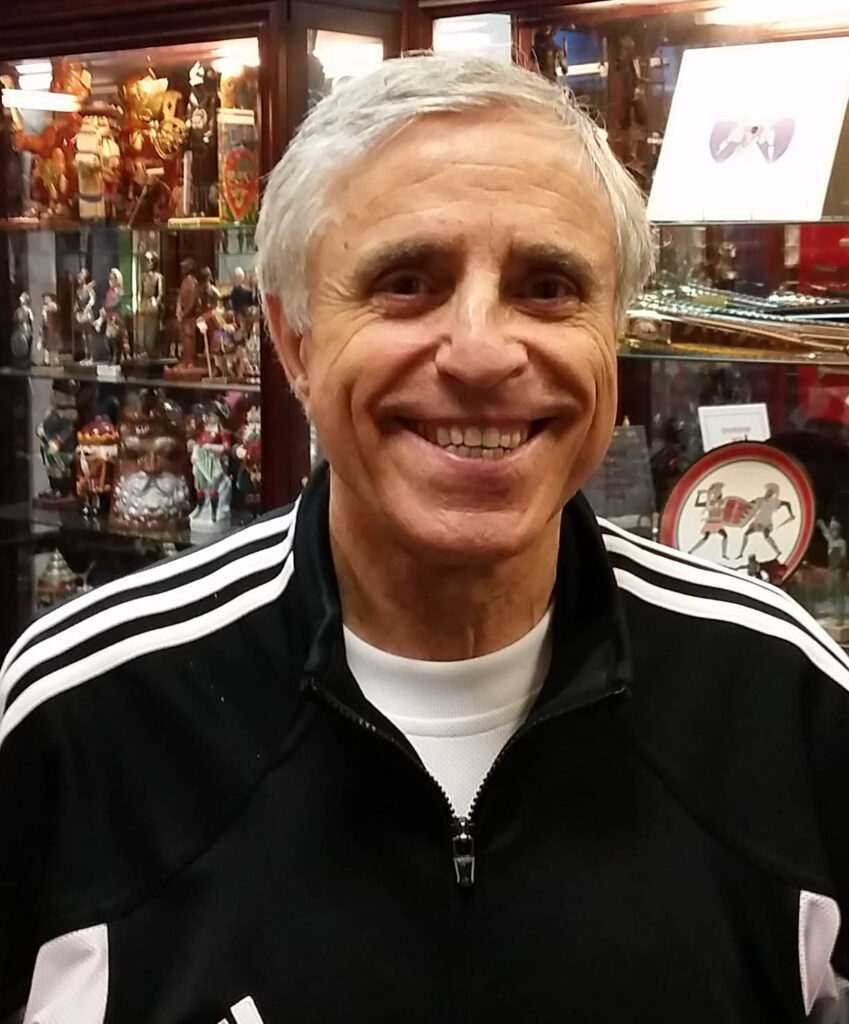 Maestro Oleksii Ivanov coaches saber, epee, and foil and currently leads the T3 epee program.
He is a Merited and National Coach of Ukraine and an FIE International Referee.
In Ukraine, Maestro Oleksii has had multiple National Champions and top performances, including:
Kalinsky Vasyl – saber, individual cadet silver medalist, World Championships 2004
Team gold medal, saber, World Championships 2006 and 2007
Junior team silver medal, saber, World Championships 2005
Myrgorodsky Eugen – epee, National Champion of Ukraine
Ukraine National Team Members, epee, 2003-2009
Multiple participants, epee, in the World and European Championships.
In the US, Maestro Oleksii has also had multiple National Champions and top performances, including:
Multiple members of the Cadet and Junior National Saber Teams
Multiple participants, saber, in the Cadet and Junior World Championships
Top saber students including Caroline Vloka, Daniel Back, Adrian Back, Alex Ochocky, Joe Wysocki, and Christopher Ahn
National Champions and medalists, saber, in Y-12, Y-14, Cadet, Junior, DIV II, DIV 1A, and DIV I
Summer National Champion DIV II, epee, 2018
Multiple students placed at top university programs, all weapons.